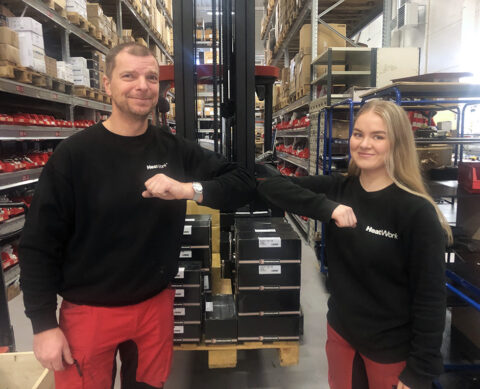 Let's all make good choices now!
Regarding coronavirus (Covid-19).
At HeatWork we do everything we can to prevent and spread corona-virus, while at the same time trying to maintain as normal operation as possible.
We follow national and local policies very carefully!
We hold a good distance.
We wash our hands.
We have a home office for those who can.
We have work zones for those who cannot work from home.
Dear Customer,
We know you have important projects and work in progress, and we will do our best to help you.
We are available and maintain as normal operations as possible.
We ship goods.
We limit our travels, and visits at the factory, to the minimum and in close dialoug with our customers.
We would like to keep in touch with you via digital platforms, such as telephone, mail, teams, etc.
This is to help our employees and you to be as safe as possible during this time.
Please contact us and we will find a solution:
Mail: post@heatwork.com
Phone: 08 22 92 06
Or directly to your contact: https://heatwork.com/sv/kontaktinformasjon/
Take care of each other.
Warm greetings from us at HeatWork.