Building heating in solid wood houses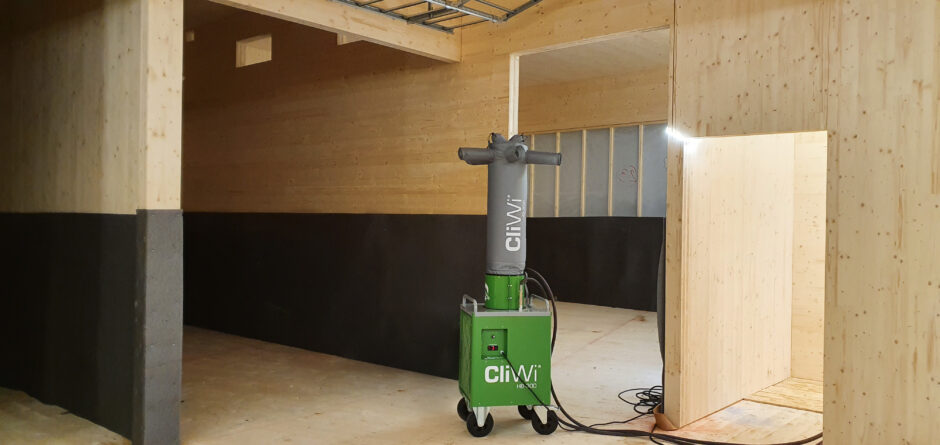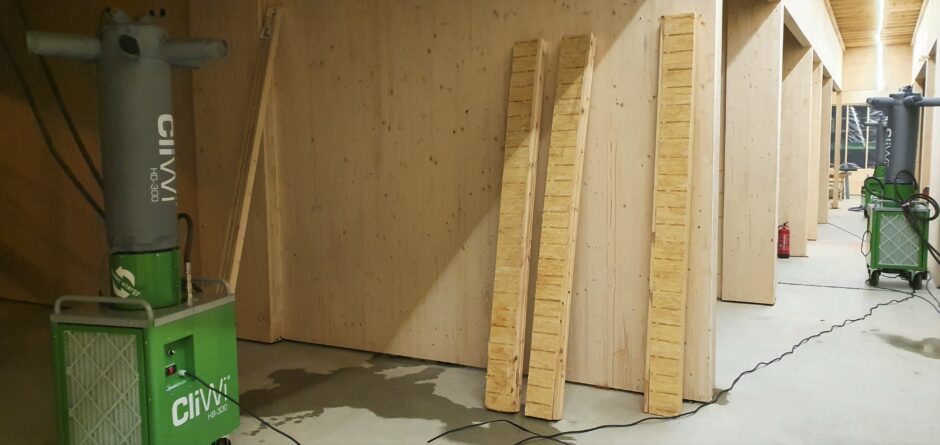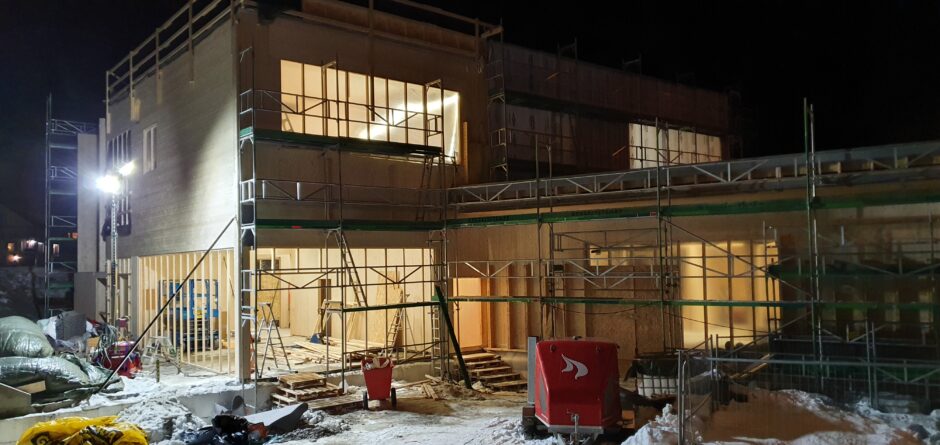 Description: School
Developer: Peab Bjørn Bygg
Time frame: 2019- 2021
Area: 2,500 m2
Heat consumption:
Estimated consumption using dehumidifier: 21 l/h
Actual consumption using CliWi building heater/dryer: 5 l/h
Savings of up to 76% compared to planned method
A CliWi building heater/dryer was brought online to provide environmentally friendly heating without the production of exhaust gases, odours, or humidity in the building. The contractor has achieved a reduction in consumption and emissions of 76% compared to what was planned using a traditional heating method (dehumidifier).
An HW 3600 with 6 CliWi HB300s was used to ensure an even distribution of heat in the building.
The project comprises the building of a new school for years 1 to 10, where CliWi will be used for heating, and a new multi-purpose hall with swimming pool. In addition, Peab will also renovate existing administration and school buildings. The contract also includes the demolition of the existing primary school and sports hall, as well as the building of local environment/outdoor education facilities and the relaying of water and sewer pipes.
Peab has had good experiences using solid wood as a building material. It goes without saying that, from an environmental perspective, this is a great material to use, but we also really like the idea of using high quality timber as the main material in building projects. It's all about preserving our Norwegian building traditions