Reduced operating costs and optimal heat in the building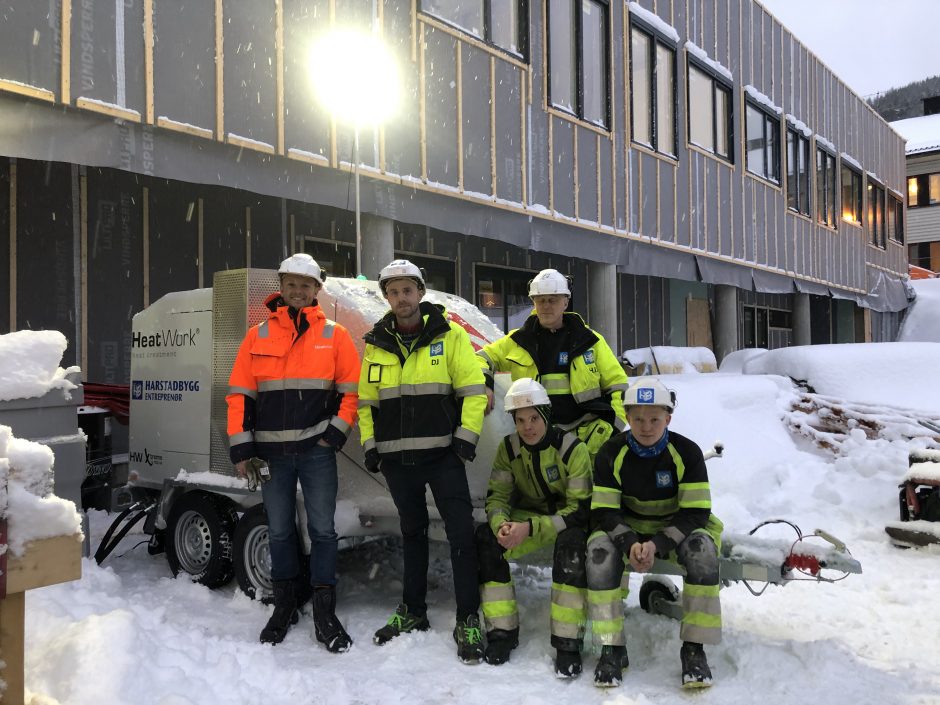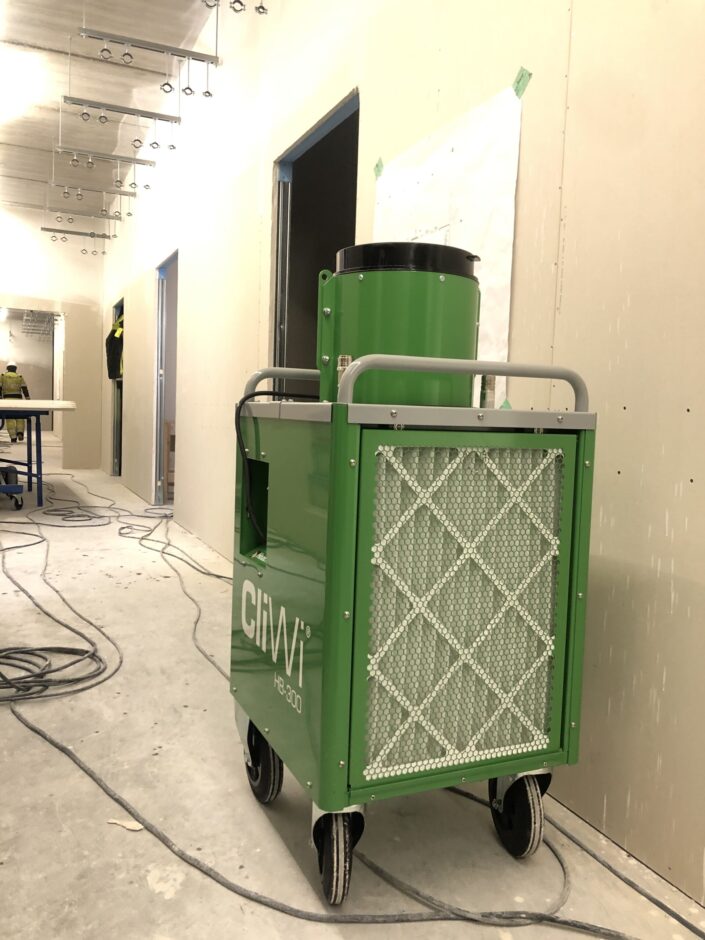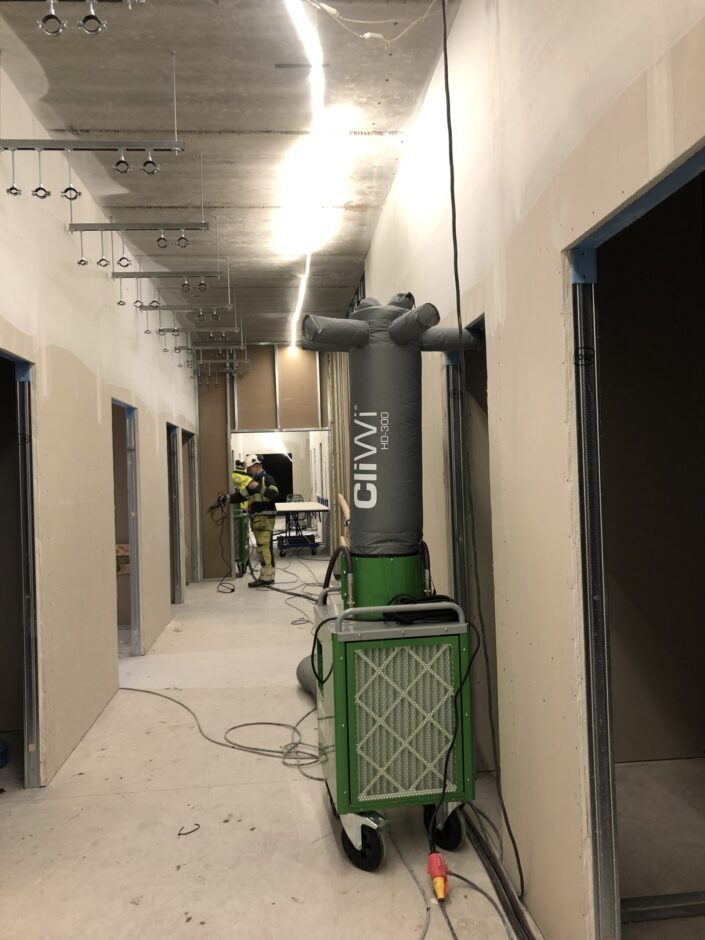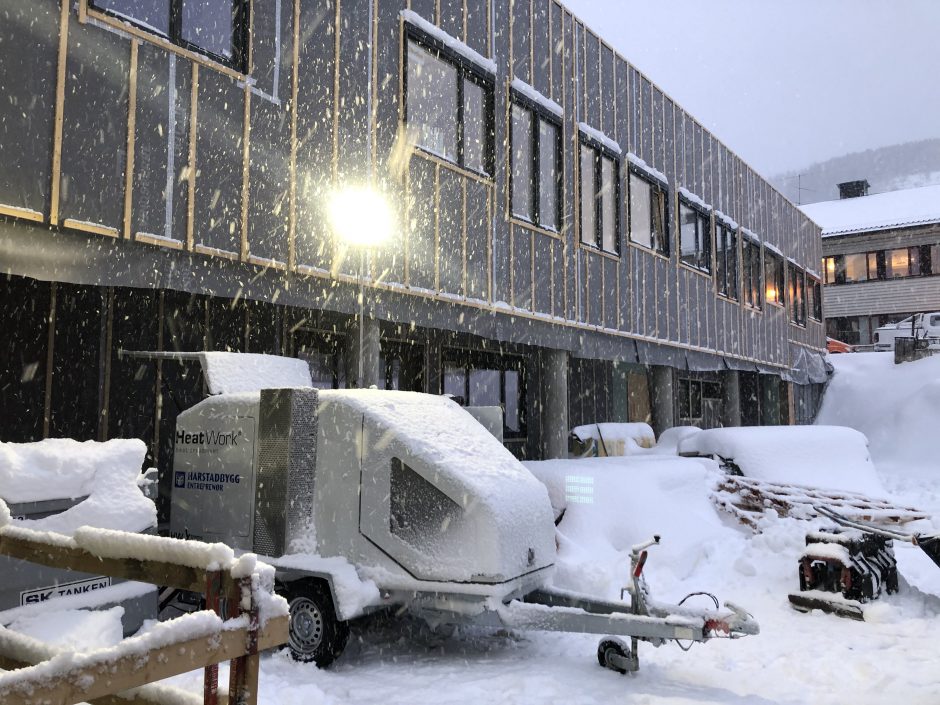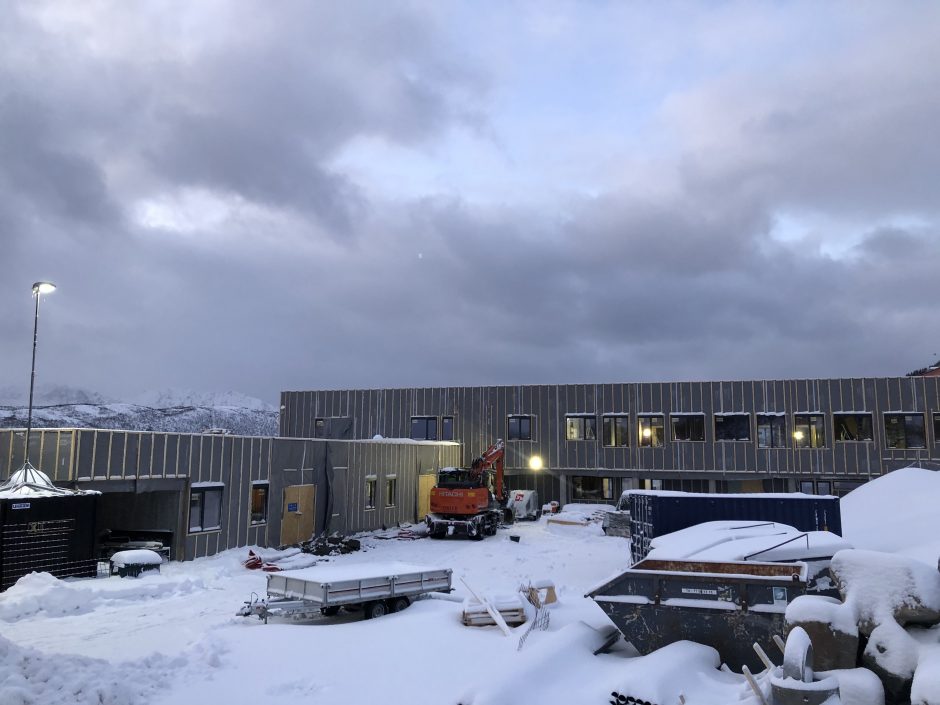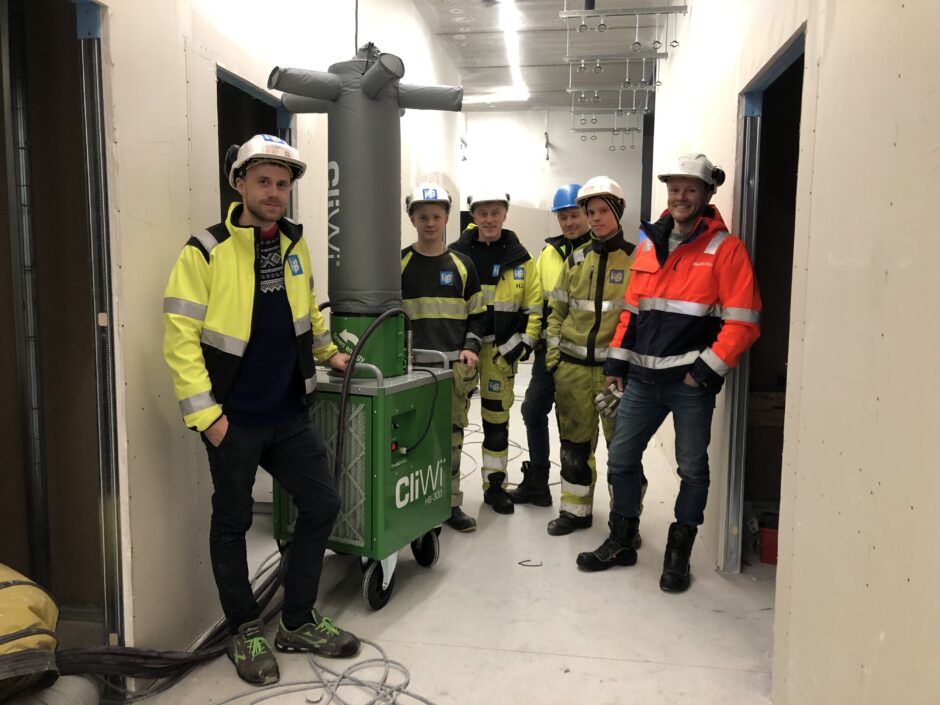 Reduced operating costs and optimal heat in the building
"This is great" says forman Kjell Gunnar Heggebakk in Harstadbygg Entreprenør AS
Like most contractors and the construction industry as a whole, Harstadbygg Entreprenør AS has used traditional methods for heating buildings
In line with their goals and desire to have as little impact on the environment and climate as possible, they work actively through expertise, collaboration and innovation to provide good and lasting buildings.
On their projects both in Harstad and at Evenes, the forward-looking entrepreneur has used HeatWork and CliWi for environmentally friendly heating and drying. The reason for choosing CliWi building heating is first and foremost focus on the environment and the possibility of combining this with reduced operating costs.
Other important benefits are operational reliability and not least the indoor climate for those who work on the projects. The employees get a significant boost through even heat distribution and dust-free buildings
"An environment with good, clean heating is the best to work in, and we're also saving on operating costs," says foreman Daniel Jensen.
HeatWork is nothing new to Harstadbygg Entreprenør. They have used the system for telethawing and freeze-proofing for many years. The system is now being expanded with the introduction of completely new equipment, which will be used for heating/drying buildings and curing concrete.
At the Kvæfjord Health Centre project, it heated approximately 2,500 sq. m.
At the defence building project at Evenes, approximately 6,500 sq. m. were heated.
80 % savings in diesel consumption and costs
Building area: 2,500 sq. m
Insulated building, some temporary building seals, 3 floors
Read more about CliWi here
What customers say about CliWi:
– Reduces diesel consumption for building heating/drying by 66%
– Much more effective heat distribution
– Excellent compliance with HSE
– Great benefits in terms of weight, effect, and noise level
– Efficient closed system
– Can be run on multiple energy sources