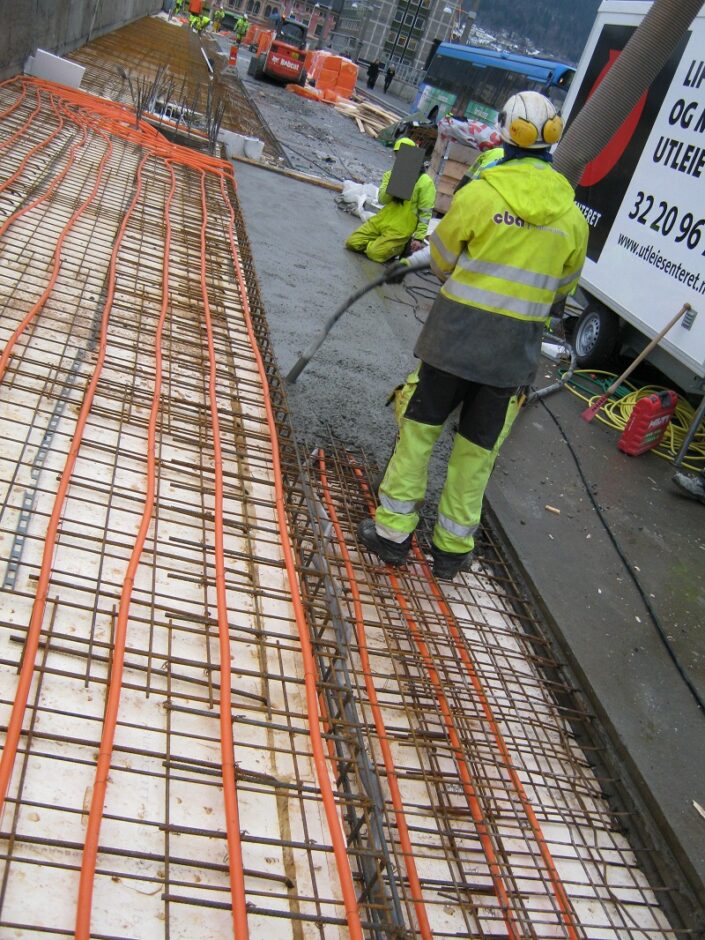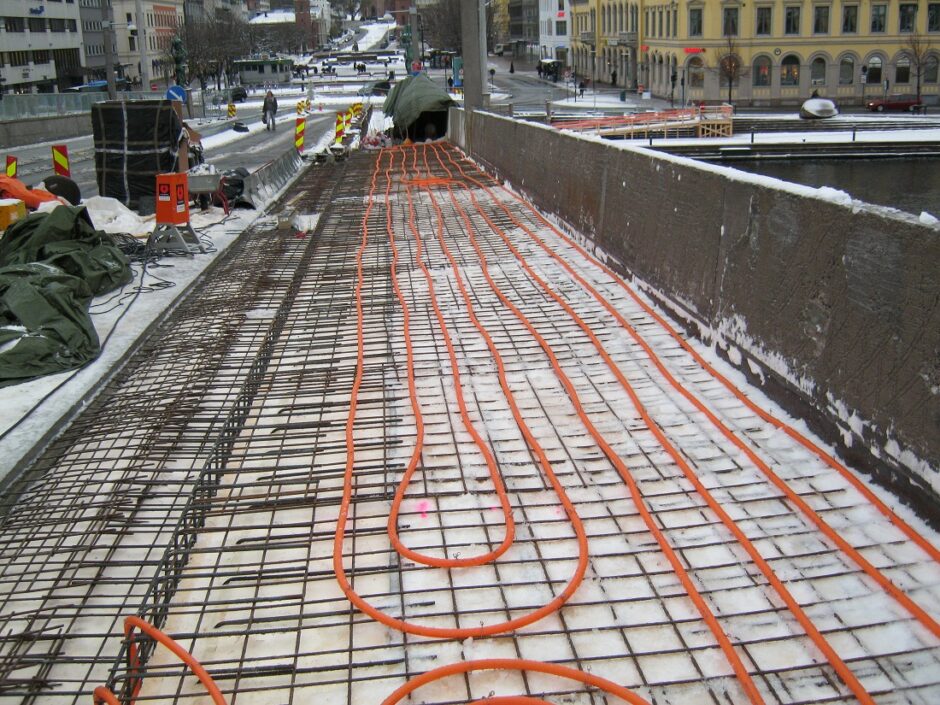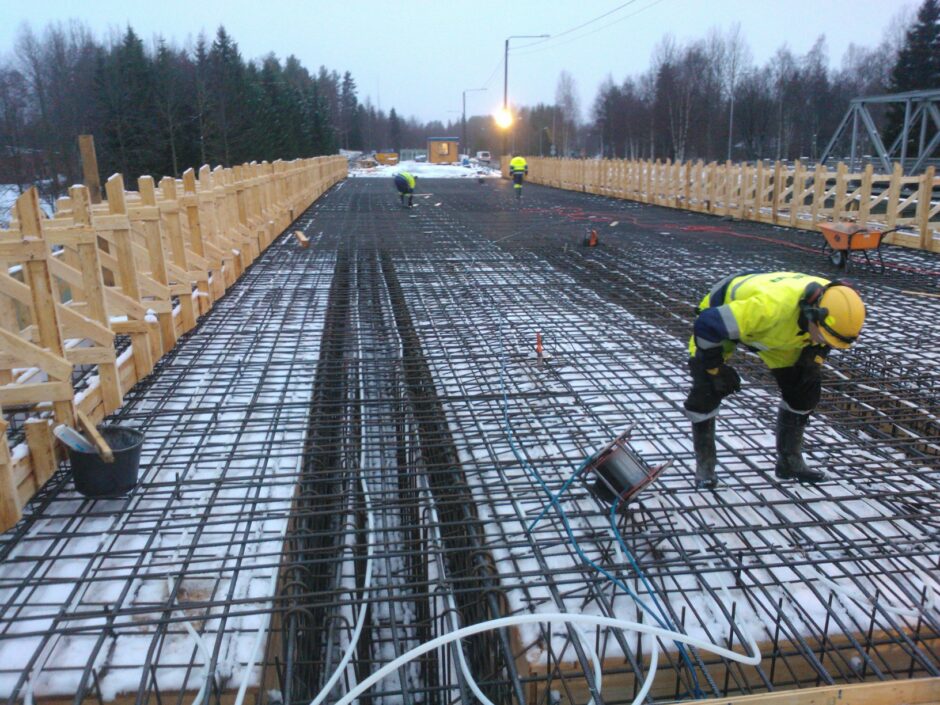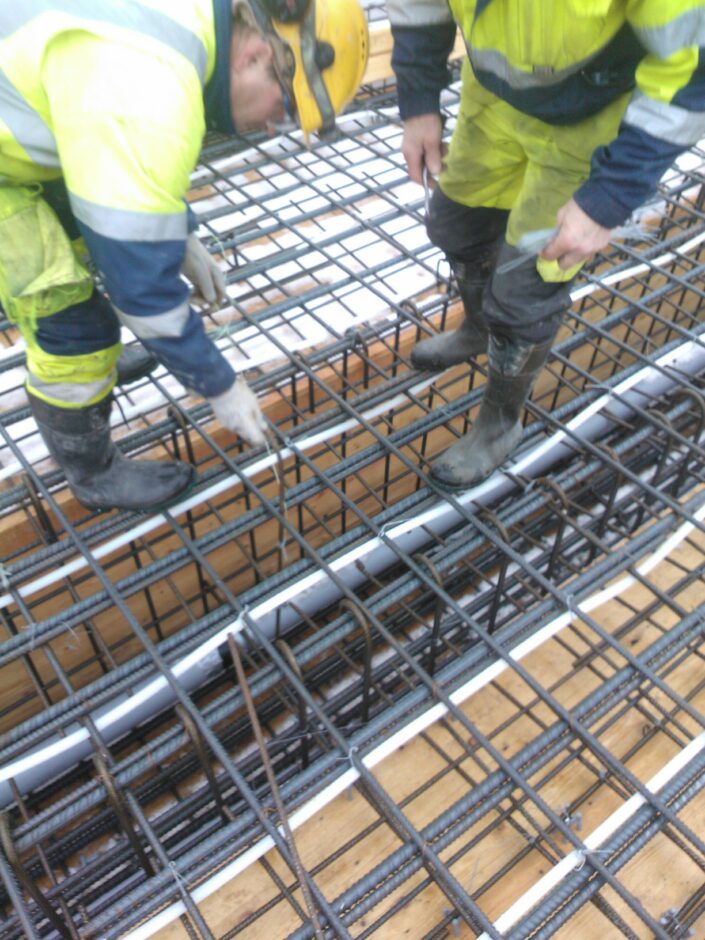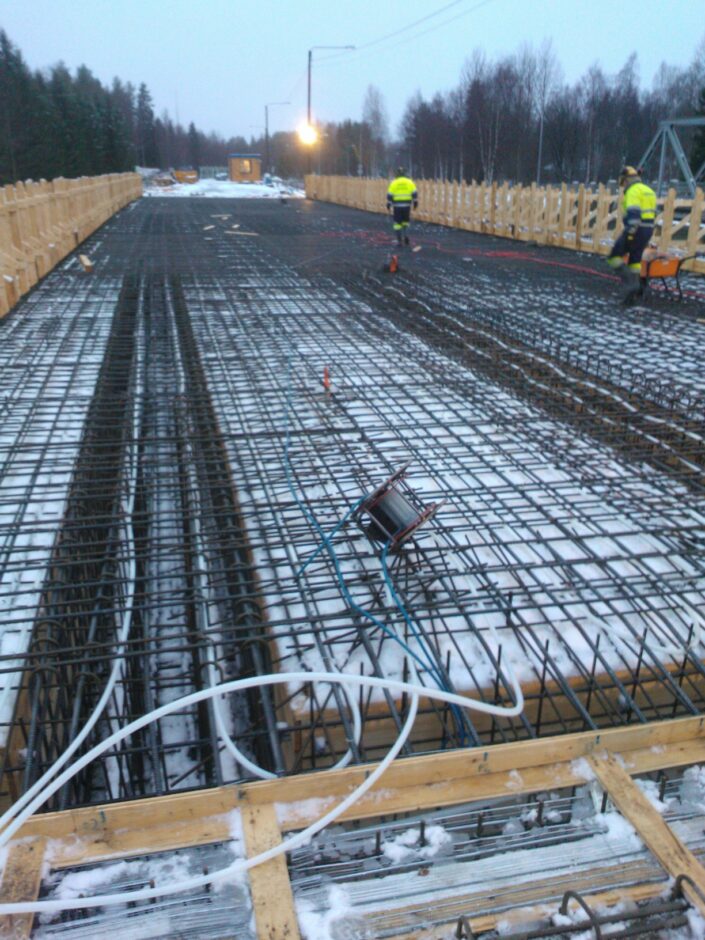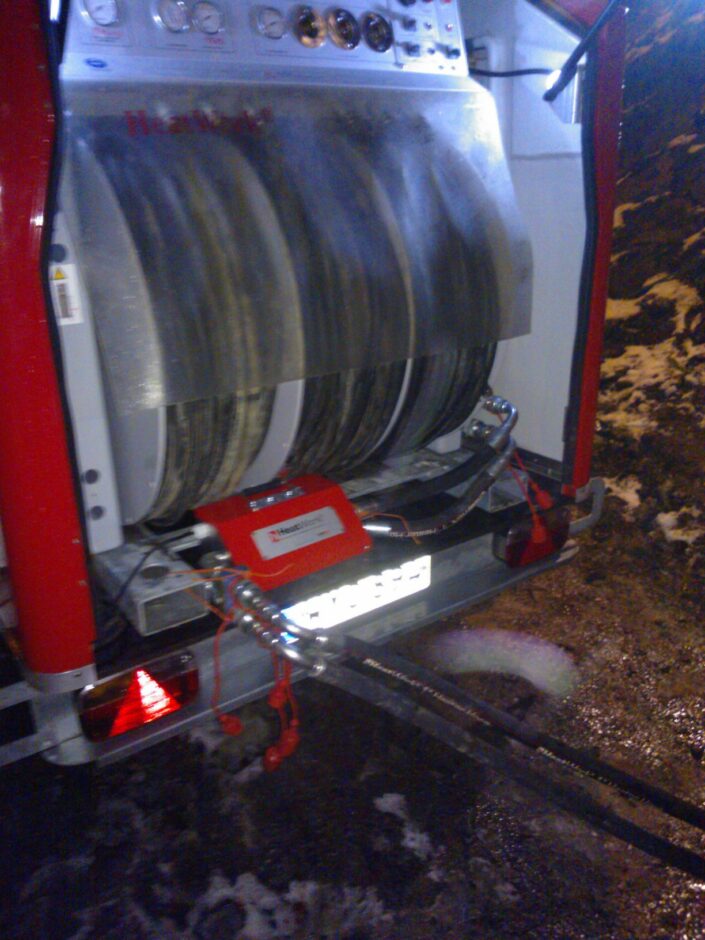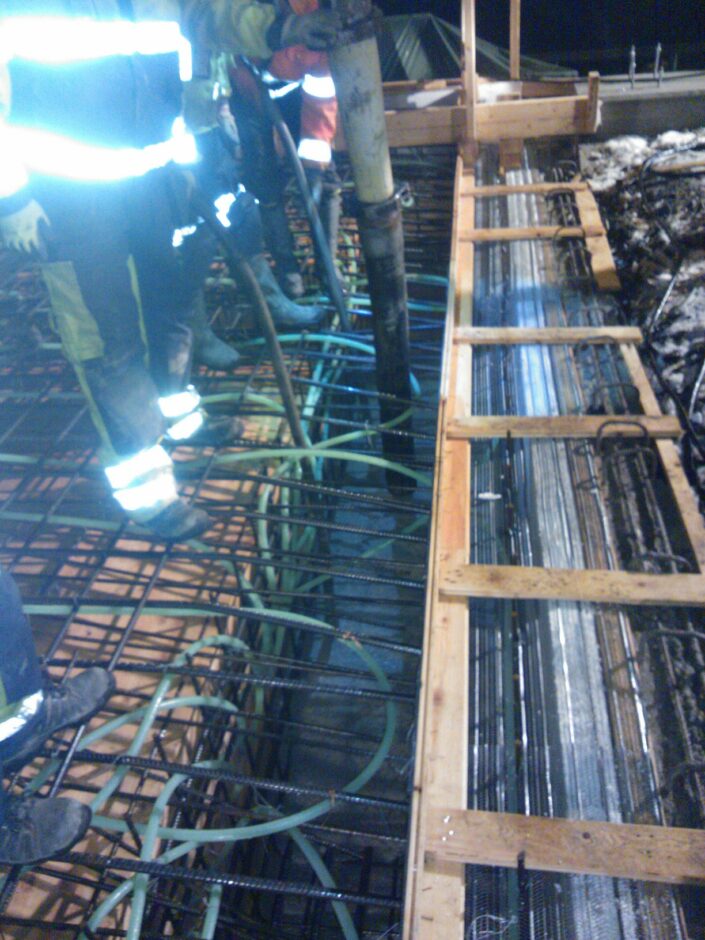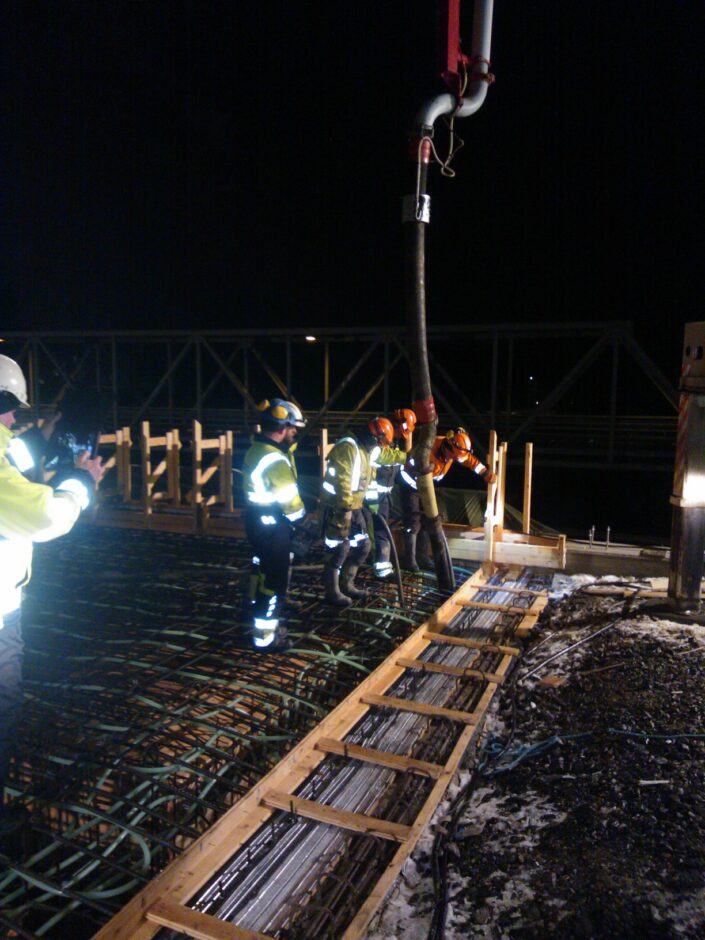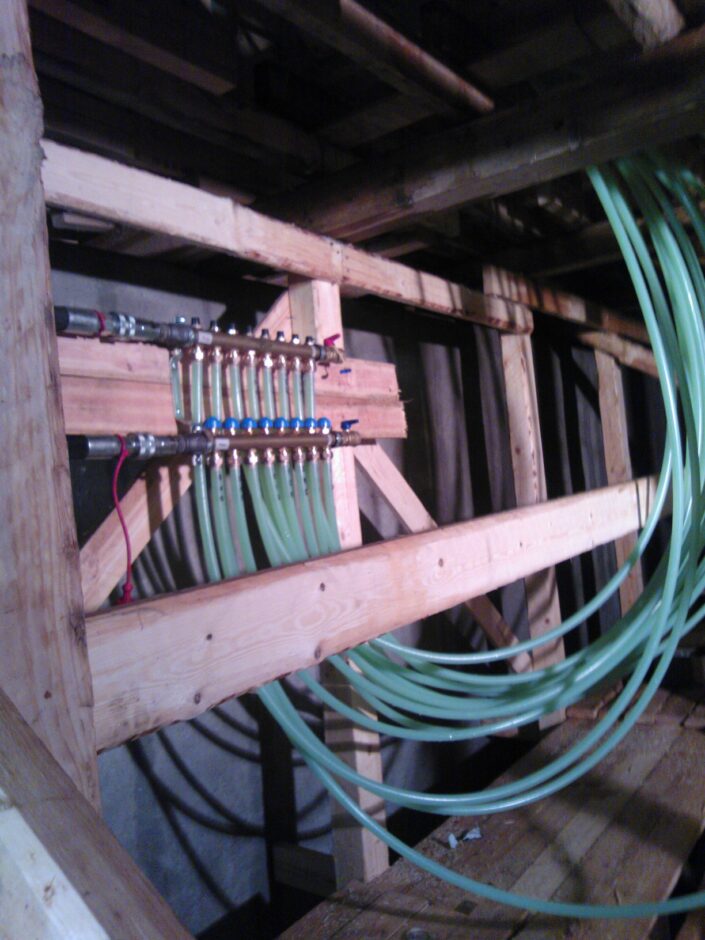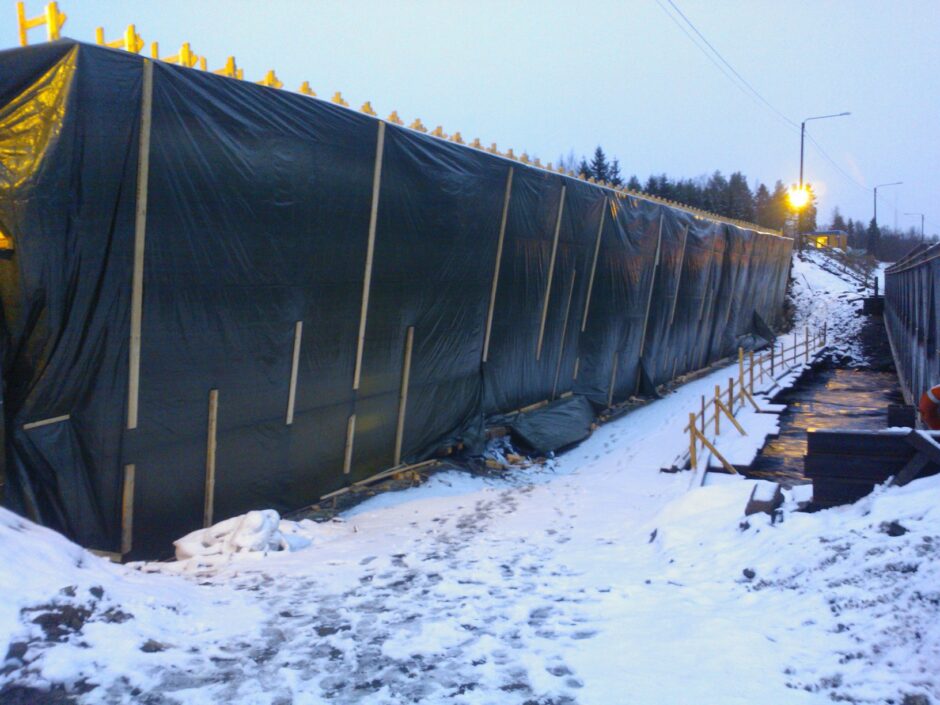 Now effective landscaping is possible all year-round. Whether one needs to heat foundations, aggregates, work tents, or garages, one can easily do so with the help of HeatWork's mobile heating solution.
The most common challenges that effect the end result during winter work are:
Cavities in frost-susceptible substrates
Foundational or structural parts that are in contact with fresh concrete and have temperatures which freeze the concrete
Concrete temperatures that sink below 0°C before one reaches adequate firmness
Snow and ice from foundation or structural parts that melts and contributes to increased water content in concrete
All of these problems can easily be avoided by using HeatWork's Concrete Systems, and contractors therefore also avoid expensive complaints later.

By installing HeatWork Concrete Systems in the foundation of for example grouting for pavement, laying bridge or paving stones, or building stairs, one can re-use the grouted HW PERT pipes for snow and ice melting during the winter. This is another example of how one can attain an even greater use of HeatWork's machines and multiple work projects in a season where one normally experiences a lower level of activity.
Houses outside of formwork
Pipes in concrete
Hoses on flooring or covering after casting
Ground thawing before excavation and compaction of building foundation
Snow and ice melting of foundation, formwork, and reinforcement
Pre-heating of formwork and construction parts
Controlled hardening of concrete
Poured concrete in cold climates
Heating helicopter containers
Shotcrete – pre-heating of constructions