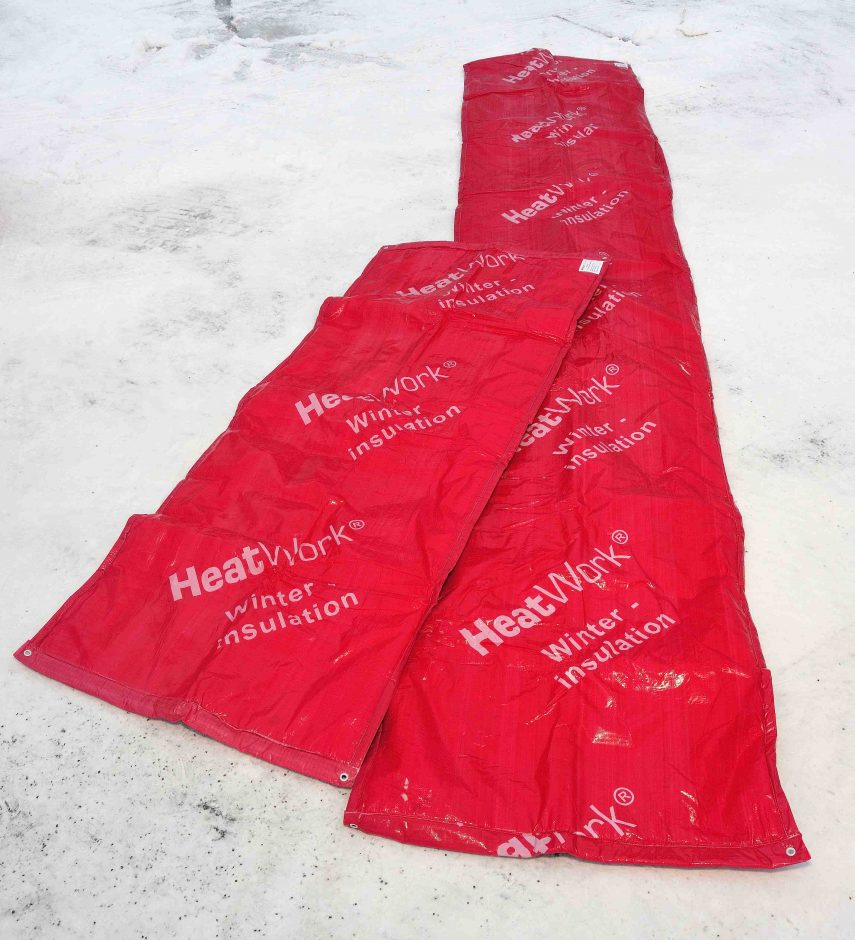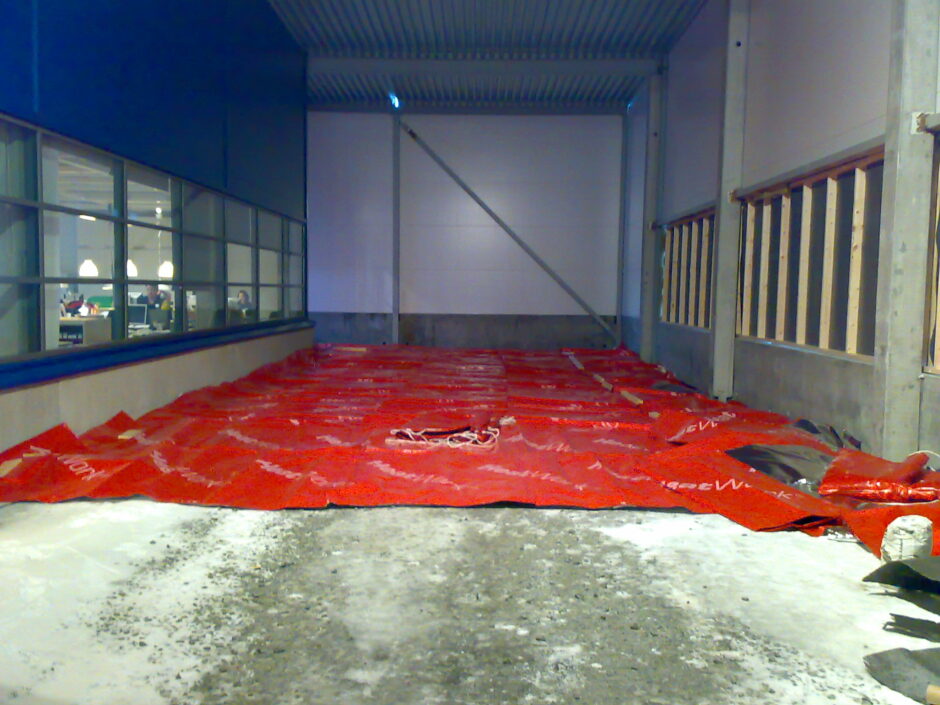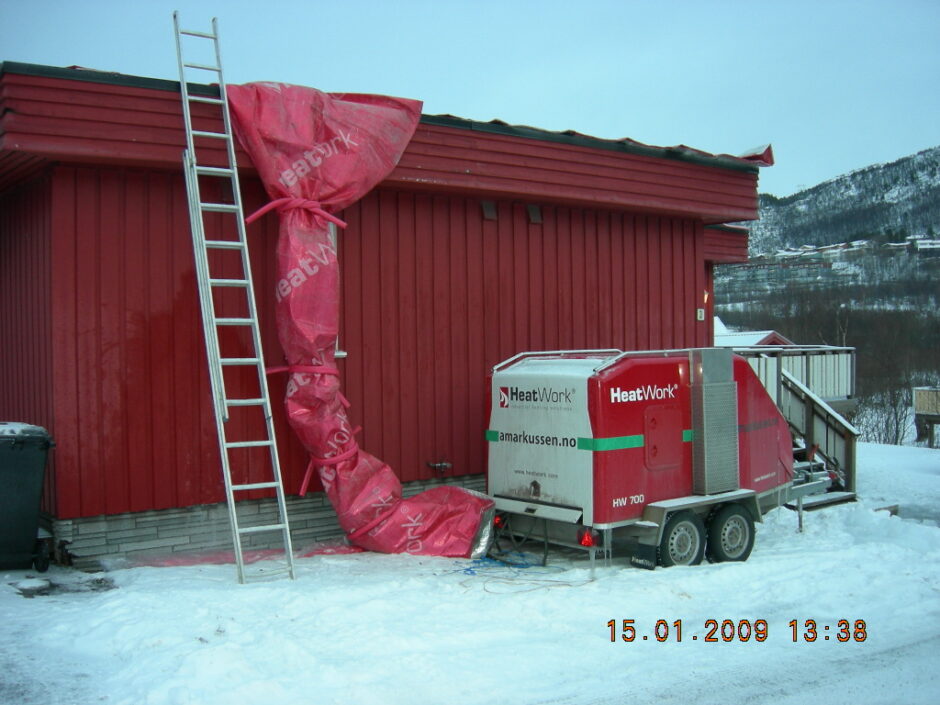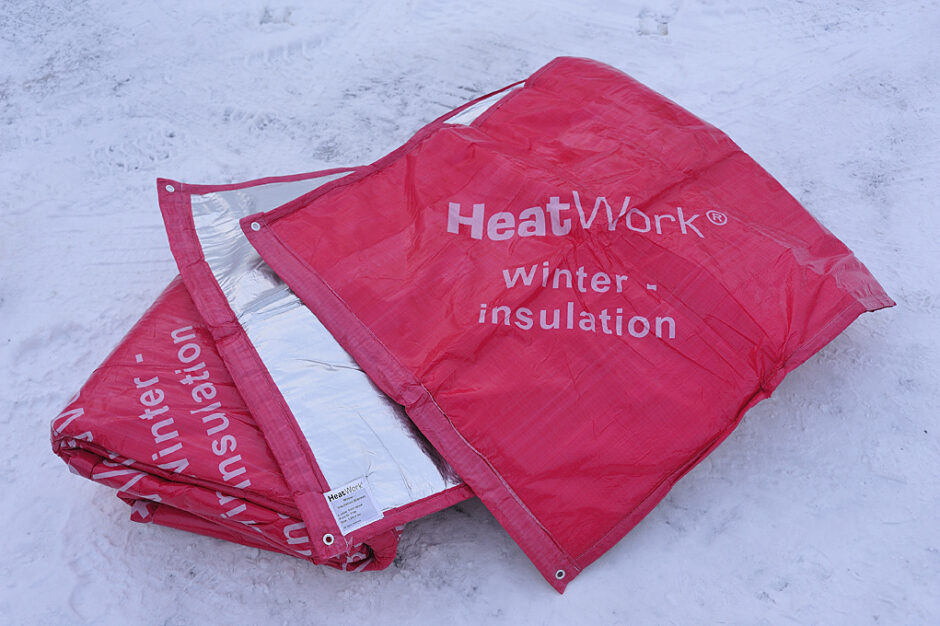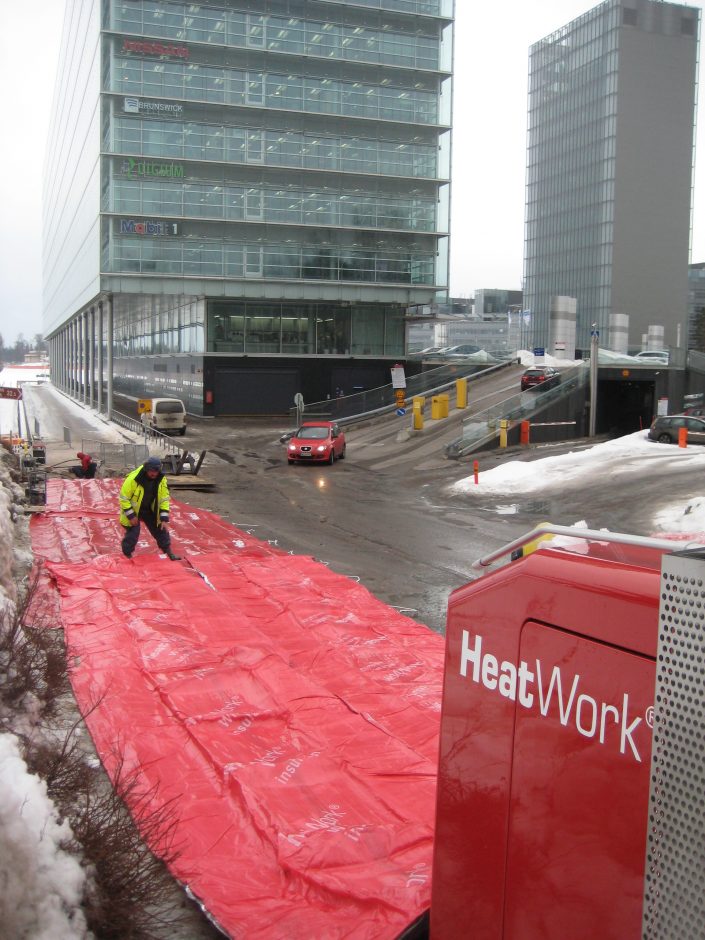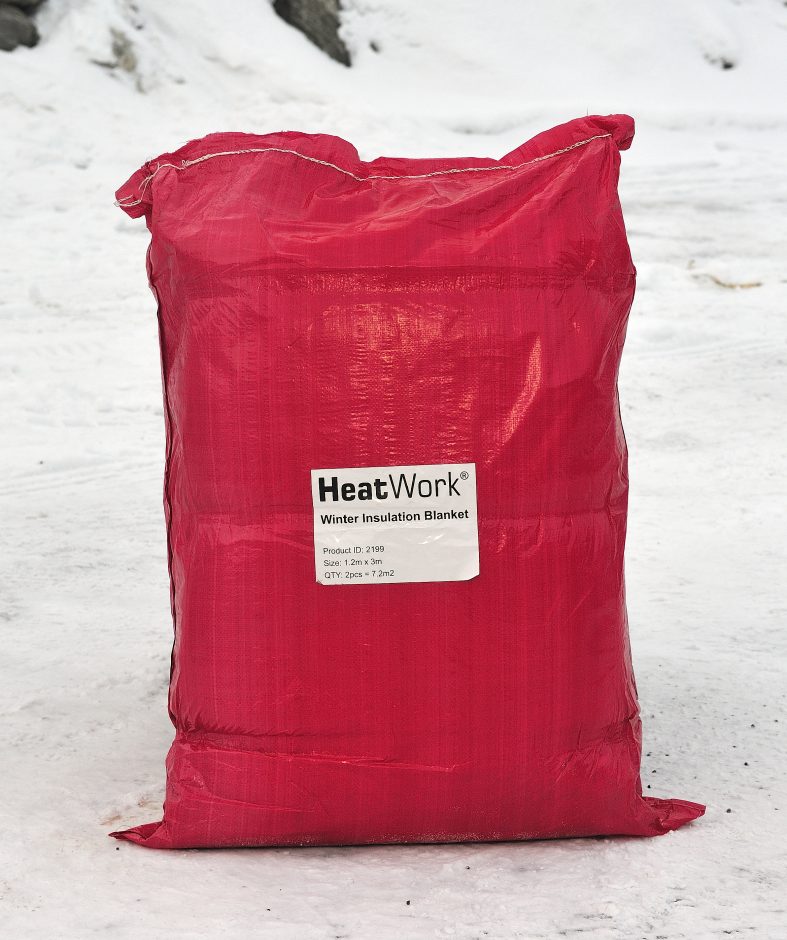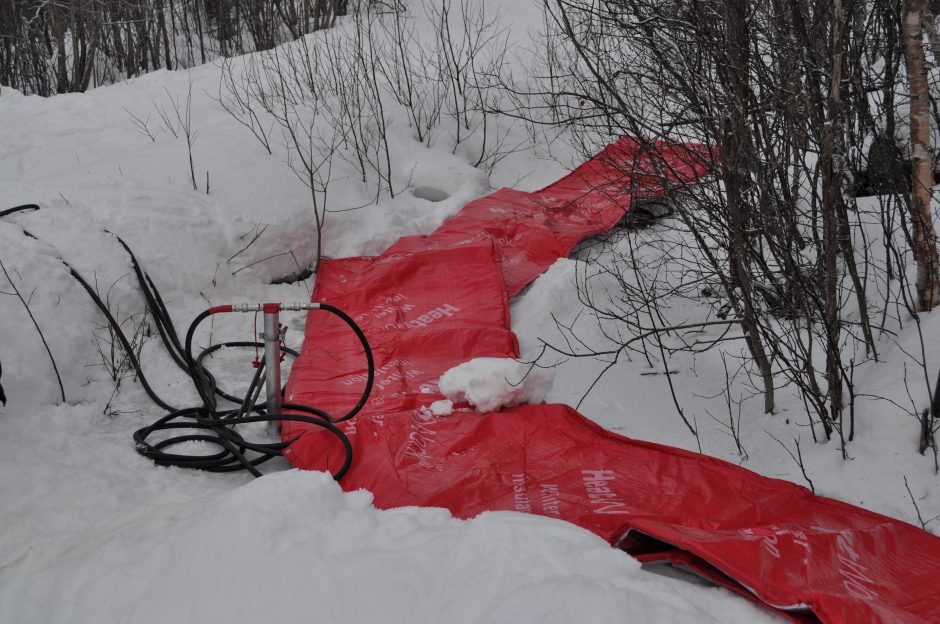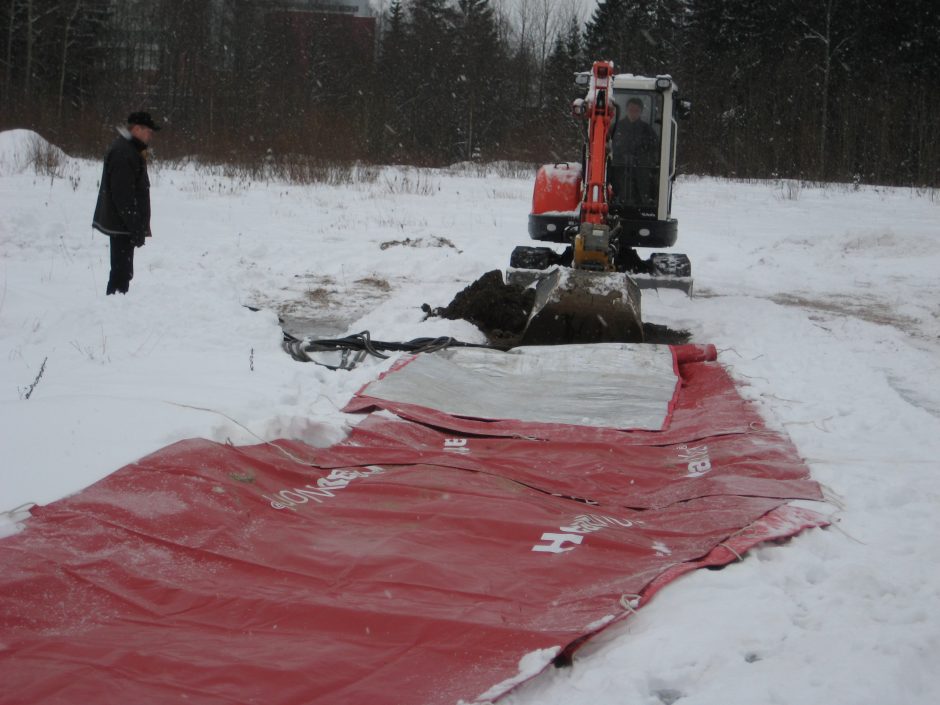 HeatWork Winter Insulation has been specially developed for use in challenging winter work situations. The winter mats have a contoured design, with reinforced surfaces in order to provide the user with an unbeaten durability and flexibility. The product is available in a number of different dimensions, and can be used for thawing frozen ground and for frost protection. The substantial insulating effect and reflective underside provide a unique way of retaining the heat energy in the ground that is to be thawed or protected from frost.

The insulation mats have no capillary suction properties, so will not draw moisture out, even if holes develop in the surface. The low weight and flexibility of the insulating material itself make the winter mats easy to handle and store.

The winter mats are available in 3-layer and 7-layer versions. The 3-layer version is sufficient for thawing frozen ground.
Thawing frozen soil
Insulating water and discharge pipes
Insulating trenches
Frost protection for excavated areas
Frost protection for aggregates