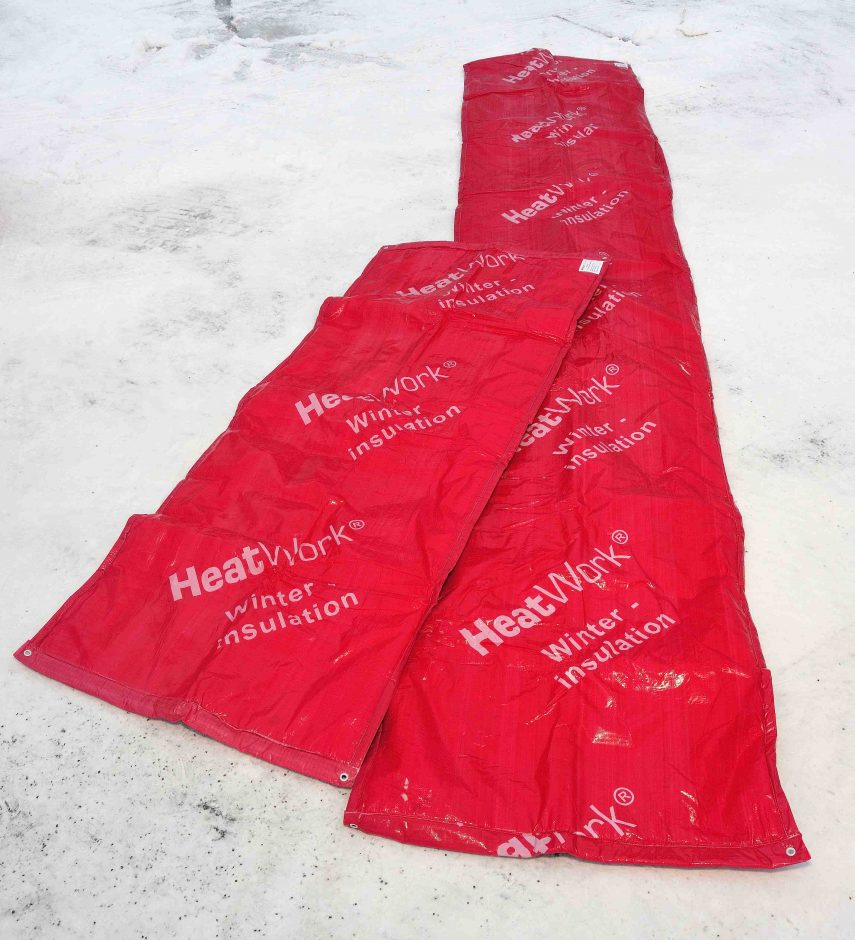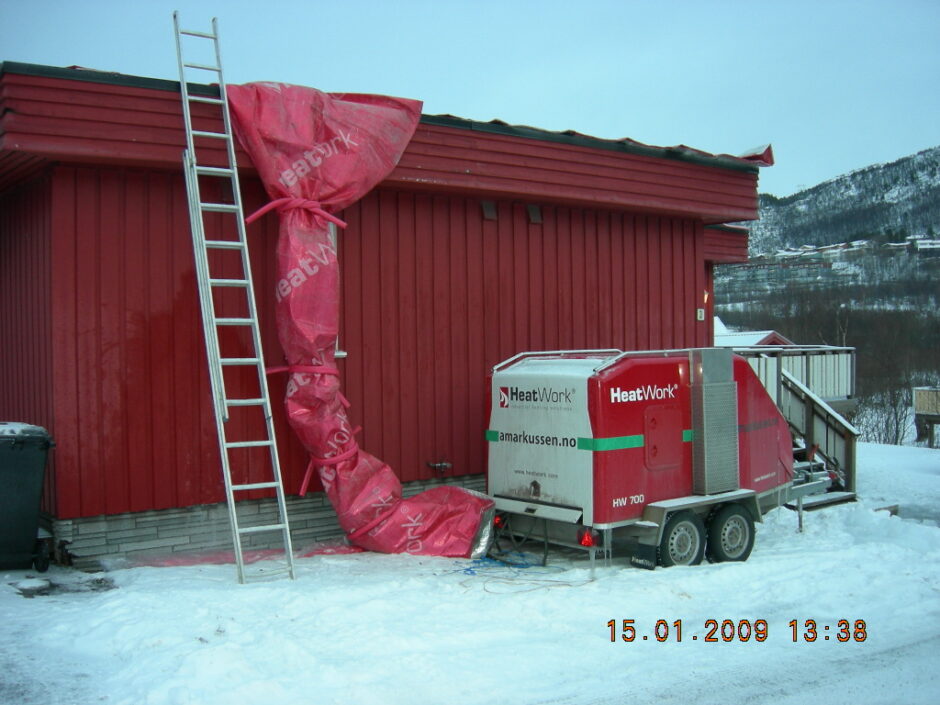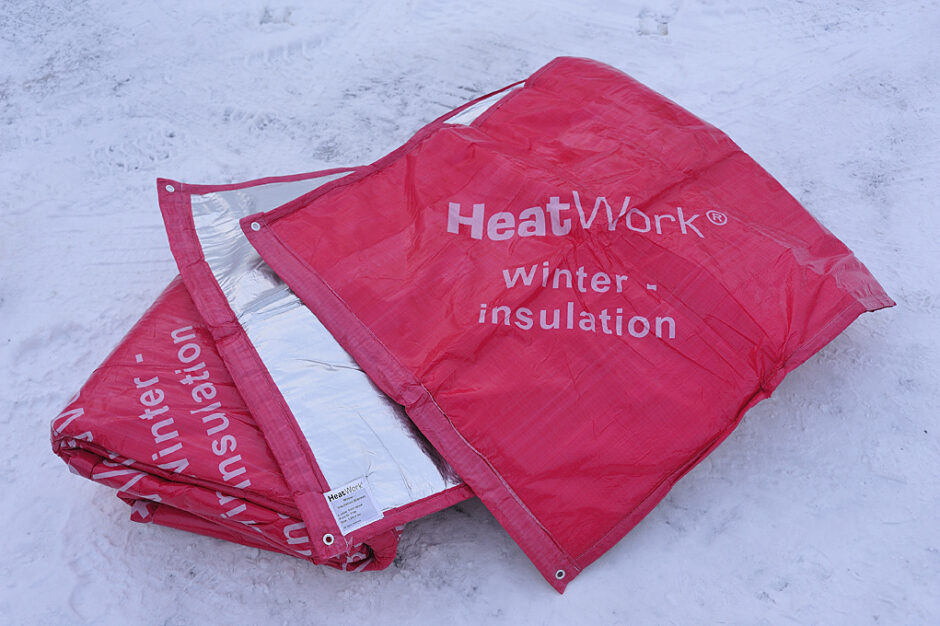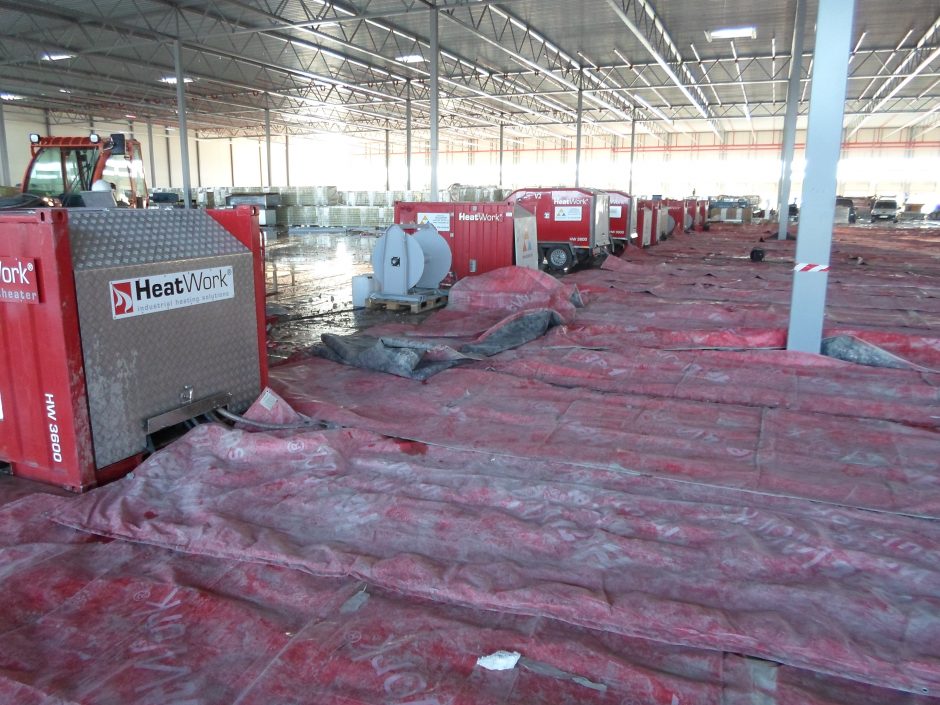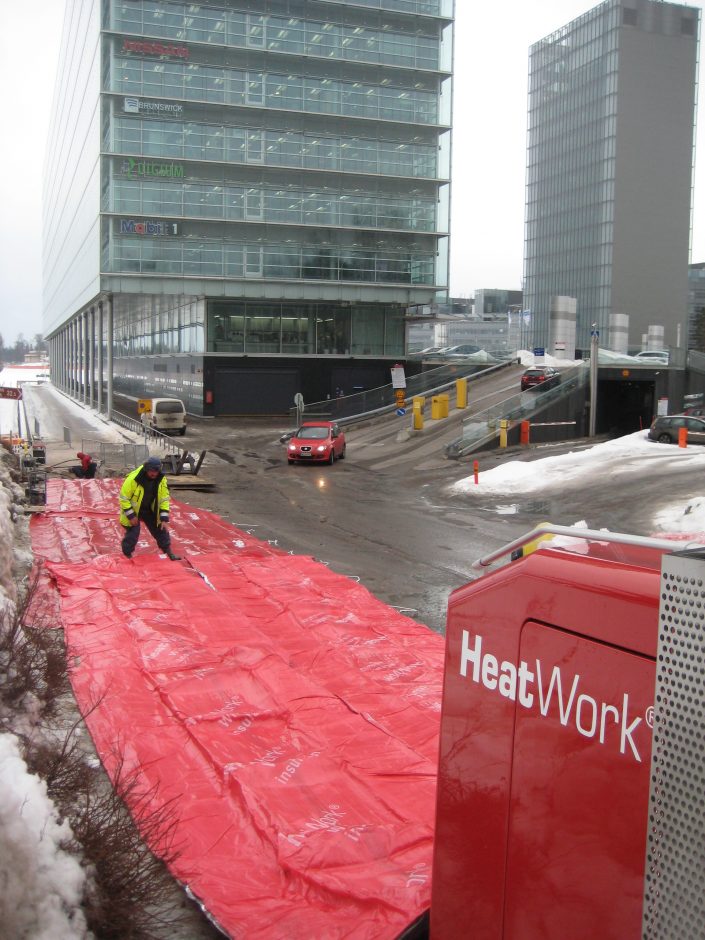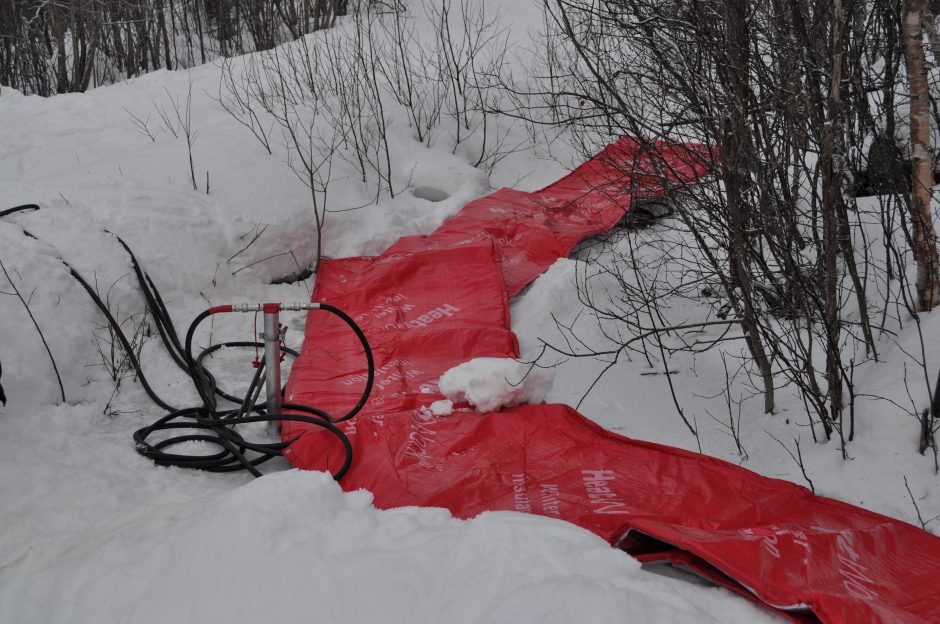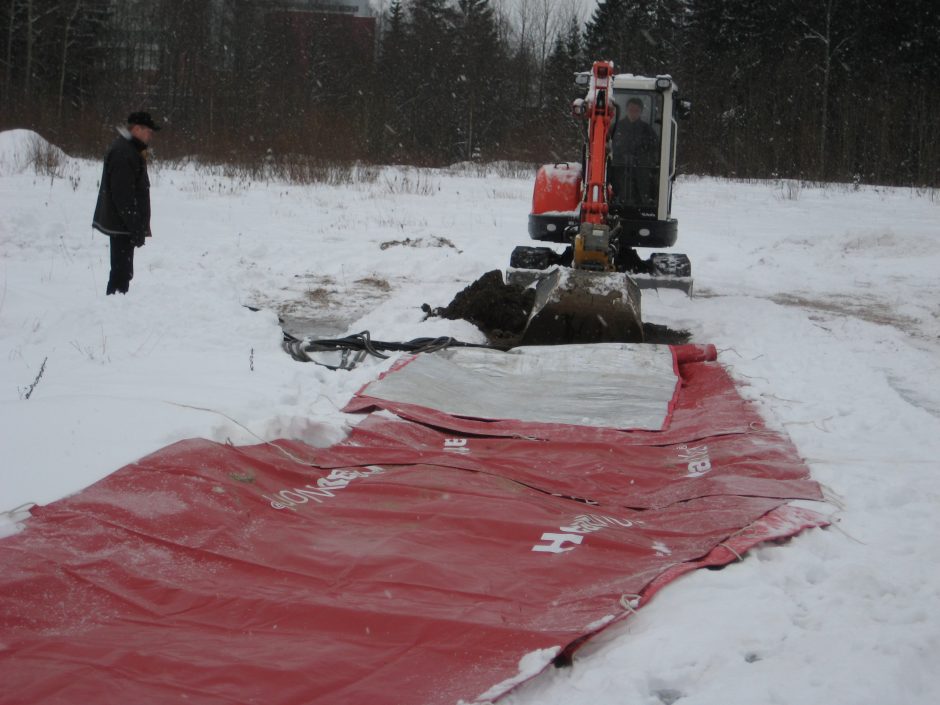 With its excellent insulating properties and durability, HeatWork Winter Insulation has become the obvious choice for a large number of building contractors. Since the winter mats are lightweight and can be supplied in several different dimensions, up to 24 m2 per mat, it is extremely efficient to use HeatWork Winter Insulation during concreting work. The reflective underside is very effective at retaining the heat that develops in the concrete while it is curing, and means that in winter, it is possible to guarantee the quality of the end result, no matter what the outside temperature.
See also HeatWork Concrete Systems for how to add heat to the curing process and ensure an even distribution of temperature through the entire concrete structure.
The insulation mats have no capillary suction properties, so they will not absorb moisture, even if the surfaces develop holes. The low weight and flexibility of the insulating material itself makes the winter mats easy to handle, easy to store, and provide the perfect frost protection for uneven surfaces.
The winter mats are available in 3-layer and 7-layer versions. The 3-layer version is sufficient if used in combination with HeatWork's machines.
Covering concrete work
Thawing frozen soil
Insulating water and discharge pipes
Insulating trenches
Frost protection for excavated areas
Frost protection for aggregates