NEW HW X2 – Double Power for building heating, concrete work, drying, damage restoration, and pest control.
The HW X2 is a new mobile hydronic heating unit with over 200kW. Being twice as powerful compared to HW 103HH it enables to do the work more effectively and combine different tasks.
Its high capacity, low weight, and many useful adjustments make it ideal for both minor and major heating-related tasks in a variety of fields. It is built to supply large amounts of energy into buildings with temporary heating requirements, using CliWi products.
HW X2 is automated and mobile. It delivers up to 100°C hydronic heat, with an effectiveness rating of 94%.
This machine with its associated extra equipment is meant for work in construction, drying, damage restoration, concrete, and pest control. The extra equipment includes heat exchangers, fans, hoses, isolation mats, spools, and more.
HeatWork's machines use diesel or 2nd generation bio-diesel to heat a circulating heat-fluid, and electricity to run the pumps and control system. On-the-go regulation of the fluid temperature provides flexible and economic operation. Easy transport, connection, and wireless control make this machine unique.
What makes HW X2 unique?
Two independent internal systems in the machine make it possible to do several jobs at the same time
Two independent temperature zones make the machine extremely flexible
High pump capacity – more effective flow
User-friendly – all controls in one place
The machine can be delivered as aqua-system and as glycol-system
Areas of use: examples
Building heating/drying
Heat treatment
Pest control
Concrete work
Damage restoration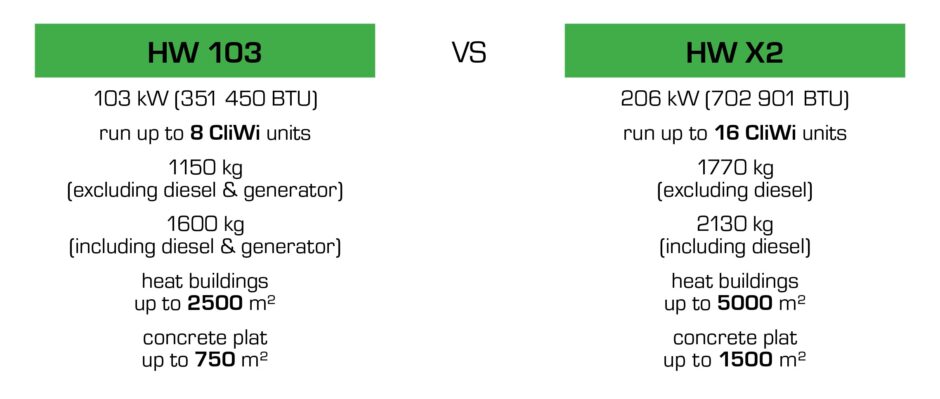 ---
Practical hose spool
CliWi W90
92 meters of 5/8 hose, or 40 meters of 1″ hose.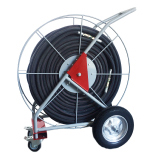 CliWi
CliWi is an abbreviation for "Climate Winter" and is an extremely environmentally friendly, smart, and effective way to exchange energy.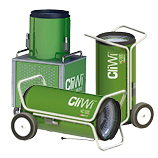 ---
Achieve fossil and emissions-free construction sites with the in newest hydronic heating
CliWi – a new patented exchange technology – fluid-borne heating