Concrete Systems – Work with concrete all year round
HW Concrete Systems is the most flexible and efficient system on the market, ensuring that your concreting projects can continue uninterrupted, enabling you to deliver high quality at low cost – no matter what the season!
HeatWork's versatile hydronic heat technology enables you to supply and distribute energy in the form of heat to exactly where you need it.
Thawing before excavating and compressing building land
Melting snow and ice in foundation areas, formwork, and reinforcement
Pre-heating formwork and structural components
Controlled concrete curing
Cast-in-place concrete in cold climates
Heating helicopter containers
Shotcrete – pre-heating of structures
---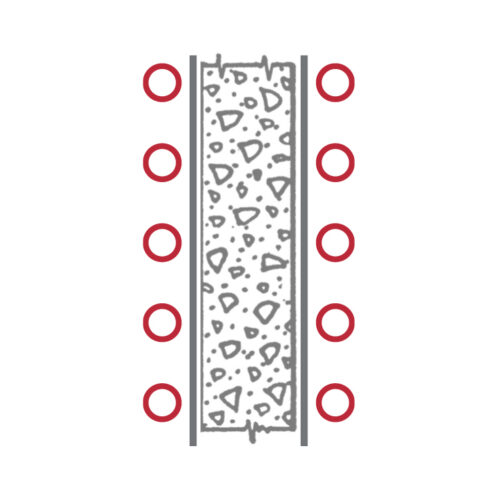 Hoses outside of formwork:
The hoses are placed on the outside of the formwork before casting
Continuous regulating of liquid temperature
HeatWork gives you full control of the curing/hardening process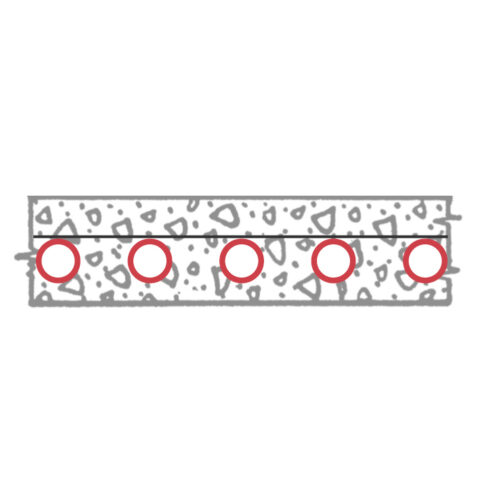 Pipes in concrete:
Flooring in ground or wall. Pipes in the concrete foundation.
The HW-pipes are attached to the formwork and cast into the concrete foundation, floor, etc.
The distance between pipes is dependent upon the outdoor temperature
Continuous regulation of liquid temperature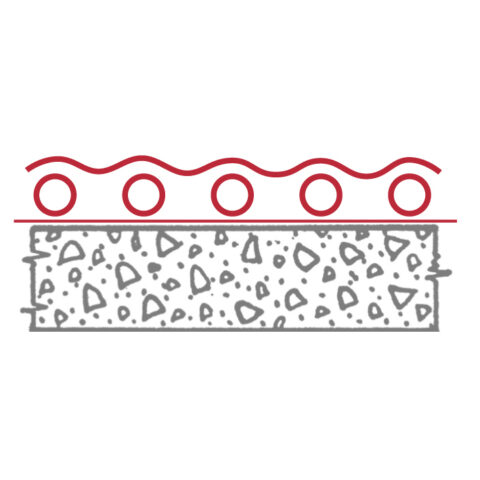 Pipes on flooring or cover after casting:
Diffusion blocker / plastic is placed on the floor or cover after casting
The pipes are placed on
Can be covered with HW Winter-Insulation
Continuous regulation of liquid temperature
---
There are several components in HW Concrete Systems, which means that is suitable for several areas of application


The most important component in the system is HeatWork's mobile heating system. HeatWork uses patented hydronic heat technology as the energy carrier. This allows us to reach the most inaccessible places and apply heat required, either in the form of contact heat or as heated air via the heat exchanger. Since HeatWork's systems use the closed system principle, no water or humidity is added to the environment during thawing or heating. HeatWork's mobile heating systems are extremely fuel-efficient, and meet the most stringent financial, environmental and HSE requirements.
HeatWork's mobile heating systems can supply up to 103 kW and temperatures from 0-100°C. The system operates independently of an external electricity supply or fuel. Because of our high focus on mobility and low weight, it is easy to transport the machines between jobs using only normal cars.
HeatWork also supplies PERT (PolyEthylene Raised Temperature) pipes that can be cast into concrete structures. When PERT pipes are connected to a HeatWork machine, you can set the required temperature of the circulating fluid. The system's thermostatic control will ensure an optimum and even curing temperature in the concrete structure, while keeping fuel costs to a minimum. The ability to get heat into the concrete structure means that you can guarantee quality and stay on schedule when casting concrete in winter.
The cast-in pipes can also be used to melt snow and ice from the structure afterwards. Also available with HeatWork Concrete Systems is a sturdy distribution cabinet with quick connections for this purpose.
Distribution center
HeatWork supplies its own distribution centers, making it easy to pull supply hoses from the machine and into the building, then connect them to multiple independent underfloor heating circuits. The circuits in the distribution centers have individual valves in order to control fluid flows and measure return temperatures. This makes the system easily adjustable for underfloor heating circuits of varying lengths.
In order to ensure that the temperature cannot exceed a certain level in the concrete structures, we have also developed a safety system that cuts off the fluid supply if the temperature requested becomes too high.