BEDBUG / PEST NEWS!
A quick and green hydronic heat treatment for pest control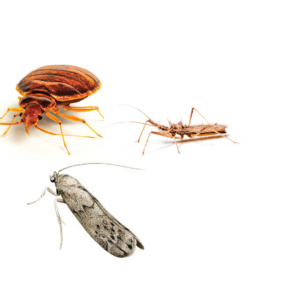 HeatWork and CliWi pest systems are used for pests problems by several leading pest-control companies. The results are very satisfying and the system is considered as an innovative development to an increasing problem. HeatWork's strong focus on taking care of health, the environment and safety makes the system very attractive to the market – without the use of poison and chemicals.
HeatWork won the prestigious Building Industry Innovation Award in 2017 for CliWi!
New, effective, health- and environmentally friendly system for the extermination of bedbug, pests
HW 103 HH is a specially developed machine for use in heat treatment. The machine is fitted with components and solutions that meet the requirements pests industry sets.
HW 103 HH is self-driven and mobile machines operating at 103 kW. This special machine deliver 100°C of hydronic heat with an effectivity of 94%. The machine is also prepared for climate friendly bio-fuel.
Together with the newcomer CliWi, a unique hydronic heat technology, makes this an innovative system for heat treatment in pest control, damage restoration, building heating, drying and so on.
The system can well be used in situations with flour mills and other food factories – and can also be used for wood worm treatments.
The environment and the economy in focus
• Hydronic heating – 100% environmentally friendly drying and heating. Adjustable extermination temperatures (50 to 60 degrees Celsius)
• Energy efficient heat exchange – High efficiency and low energy consumption reduce costs. Short treatment time
• Green energy – Clean air, safe working environment and poisen-free. No fire hazard
• Low weight and user-friendly design – CliWi is small, easy to use with great performance
• Low noise level
• Heat has never looked better – Modern design and color in addition to high effect
---
Reference project:
Amsterdam: Hydronic heat treatment of bed bugs (example, 7 hotel rooms treated at the same time in just 6 hours)



Mauritius: Hydronic heat treatment of pests in hotels and villas



Germany: Hydronic heat treatment (Food process industry – flour mill)



France: Hydronic heat treatment of pests


---
---
We promote a green workplace
Safe and pleasant indoor/work climate
– Greatly reduced danger of health issues
– Does not burn harmful dust/particles
– Gives off no emissions, poison, air, or moisture
– No danger of fire or explosion
Closed hydronic heat exchanger system
Flexible and module-based for various tasks
Max 100°C on components and hoses
Bio-energy ready, for the environment
HeatWork ensures consistently safe operation
Mobile, self-propelled, and user-friendly
Energy – heating oil or 100% bio-energy
Quiet
Easy set-up
Quick and effective temperature increase
Unique module-based air and exchanger system, flexible
Quality products with a long lifetime and ensured operation
Your economic benefits
Low energy use
Time-saving and effective products
The concept's main systems have  a long lifetime
Can be monitored and controlled by GSM and/or GPS
A thermostat-controlled monitoring system
Energy use + functionality + lifetime = low total costs
Read more about CliWi systems here!
Rentokil uses Heatworks revolutionary thermal solution

Rentokil who is an expert on pest control uses Heatworks effective system for heat treatment of bedbugs-infested areas, such as apartments, hotel and so on. Heat kills bed bugs from egg to finished adult individual and is a completely non-toxic method.
The method stands out because it saves the environment in a whole new way, both unnecessary emissions from generators and adverse substances contained in toxic preparations. And the method does not burn hazardous dust and particles.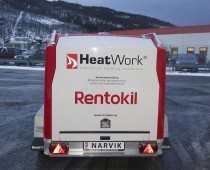 Please contact our partner:


---
HeatWork is invading Bedbug territory